Wilderness First Aid Packing List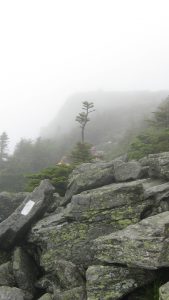 Your Train NEK Wilderness First Aid course consists of two different learning environments:
Lectures where you'll be sitting in a chair in front of a dry erase board in our outdoor classroom.
Practical Sessions and Scenarios where you'll be kneeling and rolling around on wet, muddy, rocky ground in all but extreme weather conditions, pretending to be hurt and practicing your rescue skills. It's Vermont! Expect a mix of bright sun, strong winds, rain, hail and/or snow.
What to Pack and Have With You Each Day
Each student is required to bring with them one or more non-socially-distanced family members, co-workers, friends or loved ones to serve as their patient. Your "patient" can either audit for free, or pay if they plan to do the work/seek certification, using you as their patient.
Bring a bag lunch, snacks, and water and wear comfortable, seasonally appropriate non-cotton layers that you don't mind getting stretched or dirty (a base "wicking" layer, an insulating mid-layer, a warm outer layer plus waterproof top and bottom). Any footwear is fine for lectures but you'll need sturdy, close-toed shoes or boots for outdoor sessions, as we'll be kneeling and lifting patients on varied terrain.
Additionally, please bring the below items to class even in warm weather! You will be using them to treat your patient and to supplement the clothing you wear and the camping gear you might be using overnight. It's more important than ever to bring these items, as we will not be sharing gear.
COVID Face Mask and Eye Protection
Wristwatch for taking vital signs (your hands will be busy and unavailable to hold your phone)
Paper and Pen or Pencil for notetaking (pencils work in the rain)
Warm Socks and Hat
Mittens or Gloves
Long Underwear Top and Bottom
Waterproof Layer Top and Bottom
Sleeping Pad
Sleeping Bag or non-cotton blanket
Tarp or Plastic Sheet (minimum 4′ x 6′)
6-10 (30″ or so long) Ties (cravats, p-cord, shoelaces, webbing, etc.)
Headlamp with Extra Batteries (WFRs)
Day Pack to fit all of the above and use for scenarios
Base, "Wicking" Layer

Mid-Layer for Insulation

Wind- and Waterproof Outer Layer
Trust us, we don't care what your dirty socks / chewed fingernails / hairy legs look like! But just as a heads up, you might like to know that you and your partner/s will be checking each others' extremities (hands, feet, arms, legs) regularly as part of performing patient physical exams.
Optional But Useful Additional Items
Covered travel mug, lawn chair for outdoor classroom, personal first aid kit, sunglasses, sunscreen, camera, bug repellent, ball cap or visor, and any gear you tend to have with you outdoors so you can practice using it in scenarios for splinting, etc.
Note: There are no fashion points in our courses; we only care that you and your patients stay warm and dry. If there are items on the list that you don't currently own and can't access from loved ones, we encourage you to check out secondhand stores such as Salvation Army or Goodwill.
Another Note: Over the years a custom has begun of students using colorful and/or bizarre pajama bottoms to create a soft collar or splint for their patient. Such behavior is entirely encouraged.