SOLO Wilderness Module with Train NEK
Join us in Vermont's beautiful Northeast Kingdom (NEK) for a five-day street-to-outdoor bridge course for healthcare professionals! All Wilderness Modules cost $775 and are held in our outdoor classroom in Peacham unless otherwise noted.
2023 Wilderness Module Dates (Courses crossed out below have filled.)
Sunday to Thursday, September 11-15, 9a-4p
Wednesday to Sunday, November 1-5, 9a-4p
To request different dates for your group email <Info at TrainNEK dot com>.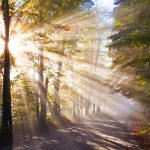 TWO OPTIONS FOR PAYMENT
SAVE MONEY! MAIL A NOTE WITH COURSE TITLE and START DATE, STUDENT NAME, EMAIL and PHONE # AND A CHECK FOR $775 TO TRAIN NEK, PO BOX 132, PEACHAM, VT 05862. (We'll email confirmation when your check is received.)
OR
PAY BY CREDIT CARD ONLINE (additional EVENTBRITE fee applies) BY CLICKING ON YOUR DESIRED COURSE BELOW. NOTE: Eventbrite might not refund their additional fees if you have to cancel, so we recommend sending a check if your plans are uncertain.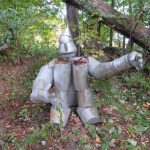 EVENTBRITE LINK for Sunday to Thursday, September 11-15 (registration is closed)
EVENTBRITE LINK for Wednesday to Sunday, November 1-5 (registration is closed)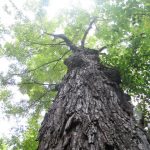 COURSE DESCRIPTION
WHY THIS COURSE? SOLO's Wilderness Module for Healthcare Professionals is an engaging, five-day, street-to-backcountry bridge course that upgrades current EMTs/Paramedics to the Wilderness EMT level, and other healthcare professionals to the Wilderness First Responder (WFR) level via a solid mix of classroom, practical skills and outdoor sessions. (This level of certification has long been recognized as the industry standard for outdoor professionals including river and mountain guides, search and rescue personnel, outdoor trip leaders, and others who expect to end up in remote settings with limited resources.)
WHO IS THIS FOR? Join other medical professionals for an in-person retreat on how to provide high quality patient care when separated from definitive care by distance, time, or circumstance. Learn how to apply your skills and knowledge in remote locations and challenging situations without the same resources we use in the frontcountry, and gain deeper understanding of the challenges outdoor providers face in managing their patients. Helpful for EMTs, paramedics, nurses, PAs, doctors, and other medical providers in gaining WEMT or WFR without having to sit through all the information you already know.
WHAT IS TAUGHT? This course builds on your existing medical education to expand your toolkit. With an emphasis on improvisation, critical thinking, and communication, we'll focus on patient assessment, initial and long-term care and evacuation, and the challenges posed by realities such as rough terrain, limited resources, inclement weather, poor communications systems, and difficult patient access. This course meets and exceeds all guidance from the Wilderness Medicine Education Collaborative. Importantly, by virtue of this being an in-person course in an outdoor classroom, we'll be practicing the art of human interaction in a dynamic environment – a critical skillset in being an excellent backcountry caregiver.
WHAT IS INCLUDED? Course cost includes engaging and personalized instruction, real-life interaction with fun and interesting human beings, training materials, and SOLO WFR or WEMT (depending on your current certified level) certification fee. Successful completion of the course requires 100% attendance and passing grades on all tests and assessments including written and practical exams. Note: CPR is not included.
UPON SUCCESSFUL COMPLETION YOU EARN: Two-Year Wilderness Emergency Medical Technician certification (for current EMTs AEMTs, & Paramedics) OR Three-Year Wilderness First Responder certification (all other current medical practitioners). This course also typically counts as 40 hours of continuing education for National Registry EMTs. It is the student's responsibility to confirm eligibility for Continuing Education Units with their governing body.
HOW DO I RECERTIFY? You recertify by either taking a two-day SOLO WFR Refresher (preferred), or by taking a SOLO WFA course with some additional studying outside of class.
WHAT SHOULD I BRING? Students are asked to bring clothing suitable for being active outside much of the day in any weather (i.e. rolling around on the ground pretending to be injured, and kneeling next to mock patients). You should also bring additional layers for warming and treating patients. Lodging and meals are not included in the course cost. Here is some information about what to expect, including a complete packing list. Directions and further details are sent to students upon registration.
*NOTE: We hope you will choose Train NEK – but wherever you pursue your training, make sure the certification will be worth your time and money, with ample recertification opportunities. Check if the organization has reciprocity with any of the widely-recognized and highly respected schools working within Wilderness Medicine Education Collaborative guidelines (such as SOLO, AERIE, NOLS, WMA, and Desert Mountain Medicine).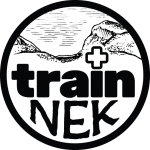 © Train NEK | Wilderness Medicine 2020