Testimonials
"The experience and warmth of the instructor enhanced all aspects of the course. Scenarios and practices were all well constructed, fun, and reinforcing. The instructor's depth of medical knowledge provided a valuable, systemic understanding of medical conditions and their treatments. Andrea is a rock star. She made the course enjoyable, and really seems to love what she does, which of course makes her extremely effective." – Pier LaForge
"I have never walked away from a first aid course of any nature feeling confident in the material. Today I am. This course was long, but so worth it." – Clara Y.
"The class was an amazing experience. I'm thrilled with what I learned and thankful for the people I met. Your teaching ranks alongside the best I've experienced and I've taken a lot of professional training courses over the years. You clearly knew what you were talking about and had real world experience to back it up, yet engaged the students as peers. Thank you." – Brian Carroll
"We have learned some incredible things that I doubt I will forget and will definitely keep me safer on the trails. Andrea is a phenomenal instructor. She has the perfect balance between a friend and a teacher and manages to keep the class both very exciting but also very informative. She is incredibly patient, caring, and knowledgeable. I really can't explain thoroughly what a positive impact she has had on me and undoubtedly everyone she teaches." – Matt Dengler
"I think the knowledge is incredibly useful and the course is fun and rewarding." – Colleen C.
"Great sense of humor from both instructors, which made it fun to learn. Very thorough. Wonderful! Thank you! It was great." – Sarah Johnson
"Drea Kane was fantastic! A perfect mix of field experience, teaching ability, and humor!" – Pavel Cenkl
"I liked that we alternated scenarios with lecture because it kept me focused and helped to solidify the concepts." – Lisa L.
"The trainers were great storytellers, kept me engaged with jokes and stories, were aware of morale/energy. So much info over such a short time!" – Blake
"Andrea has an exceptional grasp of the curriculum and did a fantastic job delivering the information." – Keith Moon
"Excellent! Great, clear information. Amazing ability to hear the question and turn it into a teachable point. Very consistent with encouragement and empathy for the learning process. Super solid." – Andrew
"Very professional. Loved the good mix of medical terminology and lay terms. Well prepared and taught well beyond "the test". Real examples. Good sense of humor! Thank you." – Ken, Mount Monadnock, NH
"Exceeded my expectations. Practical, real-life scenarios. Andrea Kane was superb. Andrea has experience, vast knowledge, and able to import the information in a way that is not overwhelming, along with a positive attitude." – Erol Bayar
"Very engaging. Great info." – Emily V.
"Above and beyond what I expected. Very enthusiastic and knowledgeable instructor. The practical scenarios that she set up were outstanding and really facilitated learning. It's obvious that she wants to be here, teaching others what she is already so good at. She clearly has a passion for wilderness medicine and wants to share her knowledge." – Emile C.
"Andrea was amazing, very informative, and willing to help us all learn." – Peter V.
"Instructor was attentive to our group's needs; adjusted plans to address our program's concerns. Knew when to take breaks and when to keep going." – Josh Bossin
"Articulate, experienced, knowledgeable instructors." – J. Stevenson
"I loved getting to know everyone in the group and I think our instructor did a great job encouraging a supportive and fun group dynamic. The scenarios were all good practice and I really enjoyed building the shelter. Andrea was wonderful. She was funny and told great stories. She had a very easy and natural style of teaching and she was always supportive and helpful." – C. Carroll
"Clarity of principles and practice. Diagrams and clear notes. Humor when needed. Great stories to help remember scenarios." – Alda, Boston, Massachusetts
"Instructor was great – particularly at providing context/extra information to bridge the gap between backcountry and front country care. Small class size was helpful in getting more in-depth experience and lots of hands-on practice. Very knowledgeable and did a great job managing a wide range of interest/expectations and background." – Charlie Ryland, Craftsbury, VT
"Andrea made genuine connections with everyone in the course and that made it fun and engaging. She also presented the material in simple ways that made it comprehensive. She is the best teacher I've had." – Zoe, Burlington, VT
"You are a good teacher. That was a great class." – Jonah, Cabot, VT
"This has truly been a wonderful experience! Thank you for coming up to work with us!" – Steve S., Maine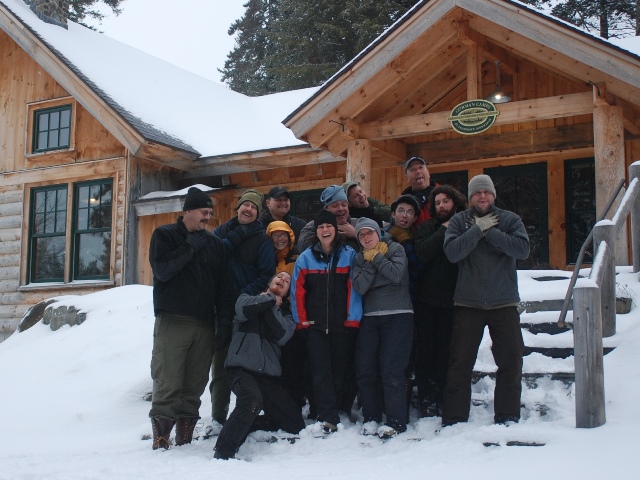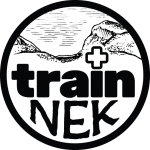 © Train NEK | Wilderness Medicine 2020