COVID
We look forward to having you in our outdoor classroom soon, where we are following state guidance and best practices as below.
With the end goal of learning how to treat human beings, participants must either bring their own non-socially distanced "patient" (who can audit for free) or be willing to work with another student/pod at their own risk. See COVID "Patient Partners" FAQs at bottom of page, or contact us for more info.
Courses are held under and around covered outdoor spaces, with access to clean and sanitized portalets and hands-free hand wash stations with soap and running water.
Each student pair or pod will maintain their distance from other pairs and pods.
Each person will wear a face mask when practicing patient care and using shared restroom facilities. Otherwise, there is ample room to move further apart and remove masks as needed.
Each student must bring their own food, water and gear to avoid swapping items, except what you are sharing within your pod. Here is a complete course packing list.
Participants are directed to self-screen. Those feeling ill or symptomatic in any way should not come to class! Anyone needing to reschedule for any reason will receive a full refund or credit for another course, no questions asked. We don't cancel classes due to low enrollment as long as we have at least two registrants who can work together.
Importantly, please check Vermont travel and other COVID guidelines to make sure you are in compliance at the time of your course.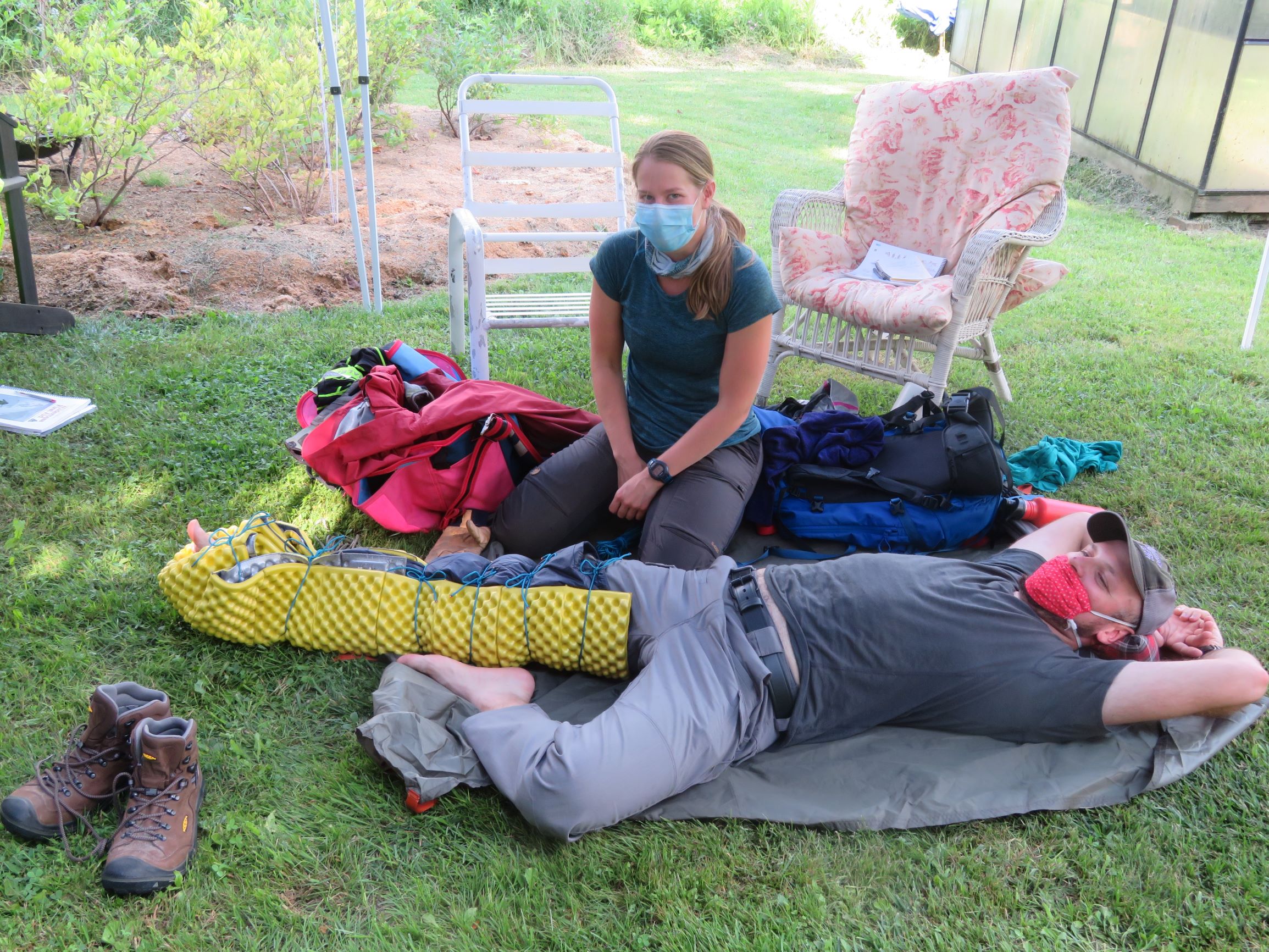 COVID "Patient Partners" FAQs
Why Do I Need to Partner with Someone?
Our main goal is to teach you how to assess and respond to patients with traumatic and medical conditions in the backcountry. (You can find courses that don't require practicing these skills on humans, but they have different goals and outcomes.) Train NEK students work in pairs or small pods to practice critical backcountry provider skills such as rolling patients, assessing breathing, performing physical exams, splinting arms and legs, stabilizing pelvic fractures, etc. – all with real-time feedback from a real person. Upon request we can also assign you a CPR manikin to use throughout the course for practicing face-to-face assessment and intervention skills. As the situation allows, WFRs additionally perform some group activities such as lifting and moving patients during a mock rescue – but again, with little to no close contact outside their pods.
What Does It Look Like for Me to be Paired with Another Student?
Let us know if you want to be paired with another student. We'll introduce partners in advance by email, and encourage you to share with each other your particular situation and any precautions you are taking.
You and your partner will have room to be socially distanced during lectures. You're asked to wear eye protection (ideally wrap-around) and gloves in addition to well-fitting face masks during close-up practical sessions, as you would with a patient. And, since the course takes place entirely outdoors, there is endless ventilation. That said, it is not without risk. You should feel free to request of each other any fewer or further measures that make you more comfortable.
What Does It Look Like for Me to Bring My Own "Patient Partner"?
Let us know if you prefer to bring your own "patient partner". They can either register for the course as any other student would, or audit the course at no cost. If they want to audit, please provide us with their name and email address so we can add them to the manifest and share important logistical information with them.
Your "patient partner" should be prepared to be an active and important part of your learning, whether or not they seek certification. Since students learn a LOT by taking turns being a patient, the ideal buddy is one who participates fully and takes turns "rescuing" you – and who has been listening to the lectures and so can give credible feedback. We heartily welcome your patient partner to audit at no cost, but if they are completely disinterested in the material you might prefer partnering with another student. This is especially important for the eight-day WFR.
One of the joys of teaching in the last few years has been seeing students bond with loved ones in a whole new way. Since Spring of 2020 we've had more students working with friends and relatives than we've seen in the last two decades combined.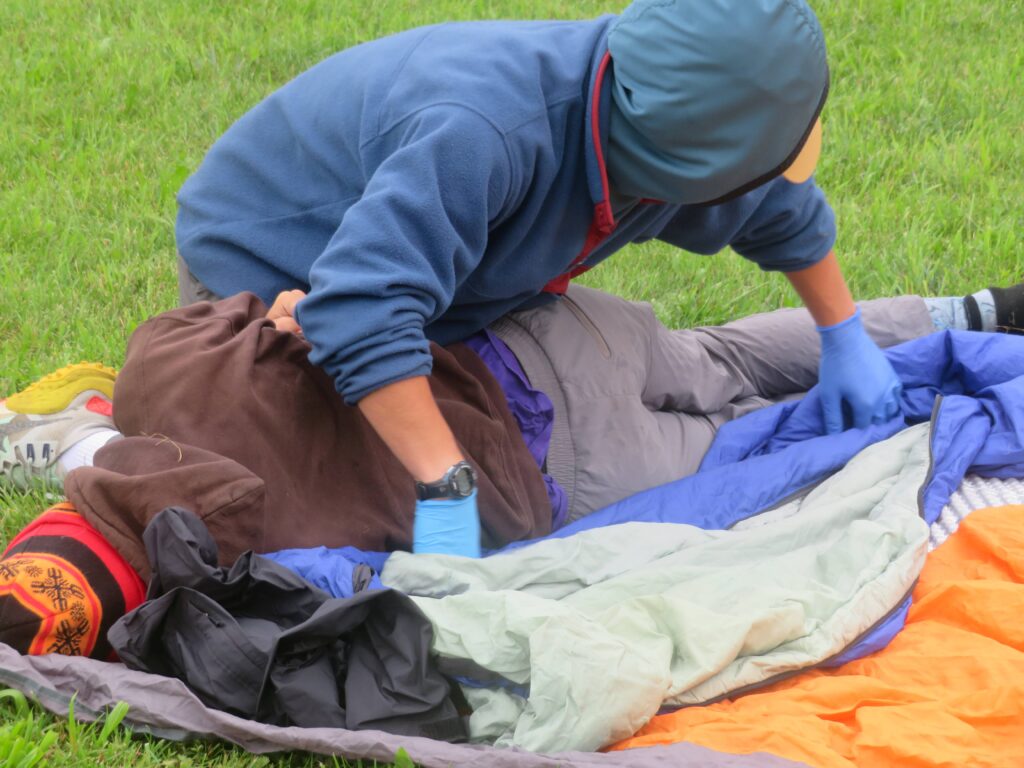 Why Give a Choice? We Don't Choose Our Patients in Real Life.
As emergency care providers we try to be prepared to treat anyone at any time, taking precautions to limit everyone's risk. Regardless of who you have as your patient, you'll learn how to take full infection control precautions so you leave the course confident in your abilities to do so.
That said, everyone has a different comfort level while learning in this climate. For some, having a non-socially distanced partner allows them to relax and focus on the material more. We're able to offer a choice and so we do, so students can take responsibility for their own comfort level.
Do Non-Certifying "Patient Partners" Need to be Continually Present?
For Wilderness First Aid: Yes.
For Wilderness First Responder: You could get by without a partner on Days Two and Eight. Day Two is all CPR, when the focus is the manikin, and on Day Eight there are no practical sessions unless someone needs to retake their practical exam. There will also be smaller chunks of time here and there (usually 30 to 60 minutes) when a partner could zone out for a bit or walk to get coffee – but we can't predict when those times will come as there are so many moving parts. We'll do our best to give you advance notice when possible.
Please let us know if you have any questions at all!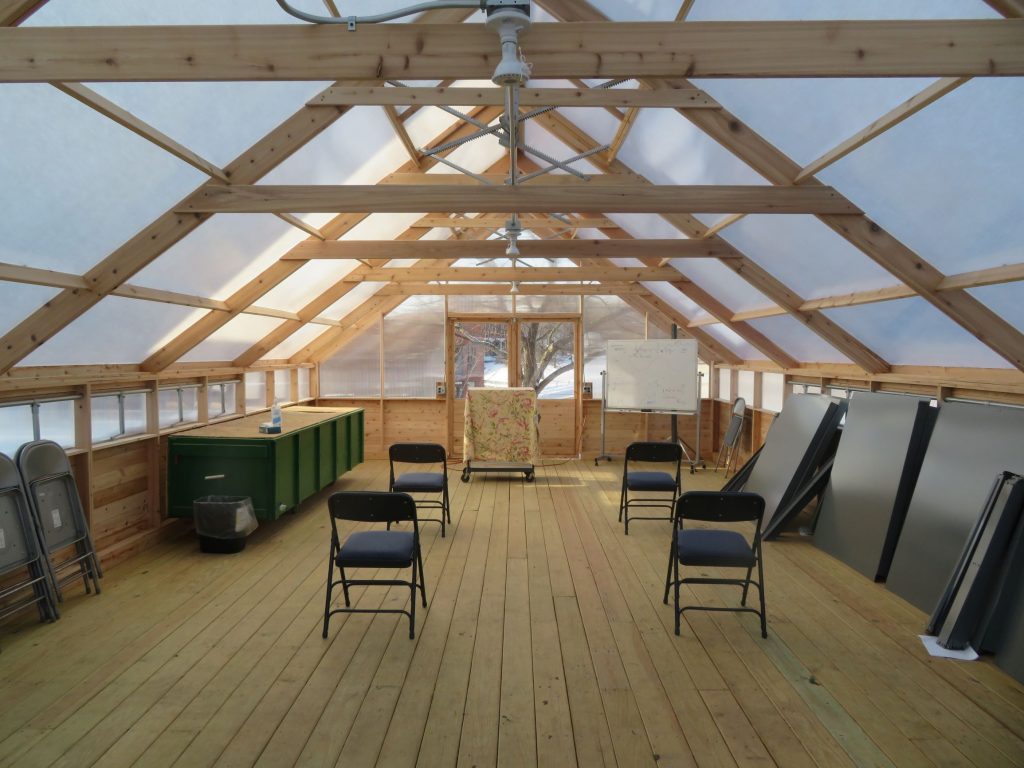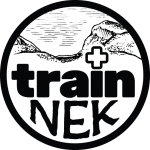 © Train NEK | Wilderness Medicine 2020