Host a Course
Why Host a First Aid, CPR, or Wilderness Emergency Medicine Course?
Want a different location or dates than you see listed? Would a course closed to the general public work better for your group? Consider hosting your own course!
Hosting a course at your site helps your organization engage with employees and/or the public in a new and fun manner, offers an enriching bonding experience for your group, adds value to the region by increasing the number of trained individuals in your area, and lets others know you are invested in your community.
How do I Host a Course through Train NEK?
What? Learn about the different courses we teach. Decide which course will suit your needs, or contact us to talk about customizing a course. Text or call (802) 522-0769 or email <info at trainNEK dot com>.
Where?  Decide on and secure a location. We'll need a classroom or meeting area (preferably a covered outdoor space, as weather allows) with enough room to hold practical sessions. Each pair or trio of students will need their own 9′ x 9′ space/station, and class size will be limited based on science and current Vermont guidelines. Even if class will be held indoors (with lots of windows and doors for ventilation), we'll need an outdoor area for practical scenarios. It saves transition time if the indoor classroom is at ground level, with easy access to the outdoor space. We don't need tables, but we do need sufficient seating, restrooms and parking spots, and access to indoor restrooms with soap and hot running water.
Who? Decide if you prefer to open the course to the public, or to keep the course private to meet the needs of your specific group (for team bonding, specific scenarios, focus on a particular population, etc).
When? Choose dates that will work well for your target audience.
How? Registration can either run through you or through us; call to discuss (802) 522-0769. If it's open to the public, you'll want to promote your course. We'll set up the registration link and will help you with promotions, and the course will be listed on the Train NEK and SOLO websites. If your course is private (closed to the public), you'll just need to communicate the details to your group. Either way, we'll help you compile all the necessary information for participants.
How Much?  Prices are provided in each course listing. There are no instructor food, mileage, or lodging costs for courses hosted within one hour of Peacham. For courses further than one hour from Peacham, your group will need to provide or reimburse for lodging (no shared rooms or bathrooms), meals ($35/day) and mileage (fifty cents per mile).
Contact us now to schedule your course! (802) 522-0769 or info@trainnek.com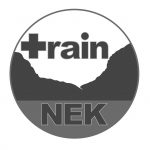 © Train NEK | Wilderness Medicine 2020