SOLO First Aid for Women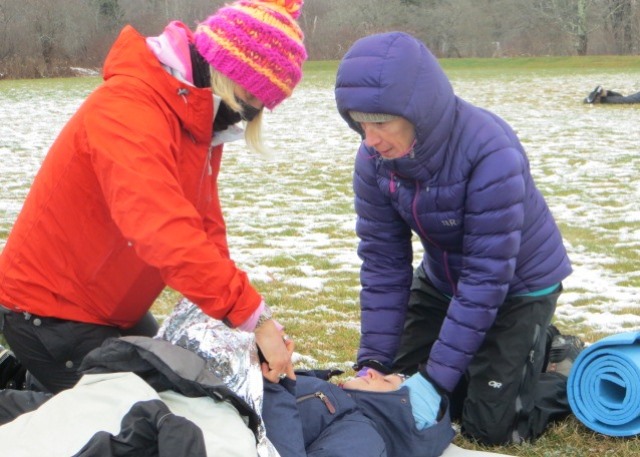 First Aid for Women – A great gift for your friend, sister, mother – anyone who might appreciate a women-only chance to learn patient assessment and response. Resulting in SOLO First Aid certification, this course covers the same topics as regular SOLO First Aid (risk management, patient assessment, recognition and handling of life threats, and treatment of environmental, musculoskeletal, and soft tissue injuries) while addressing additional issues such as menstruation, relieving yourself, urinary tract infections, yeast infections, and pregnancy concerns on outdoor trips.
Cost of $80 includes instruction, certification fee, and training materials. Need CPR certification? We hold an optional CPR course at the end of Day One for an additional $40.
Two Dates!
Galentine's Day Edition: Sunday February 16, 2020, 9a-6p, Peacham
Mother's Day Edition: Saturday May 9, 2020, 9a-6p, Peacham
Payment/Registration
Two options for payment: Mail a note with course title, date/s, student name and email address, and a check for $80 ($120 with optional CPR) to Train NEK, PO Box 132, Peacham, VT 05862 – or pay by credit card online through Eventbrite (additional EventBrite fee applies). If there's no time to mail a check, you can always email us at info@trainnek.com to give us a heads up that you're coming, and bring the check with you.
Eventbrite link for Galentine's Day