Course Packing List
Your course, in truth, begins BEFORE you arrive! It begins with you tracking down and packing the below things outdoor professionals use to treat patients in the backcountry. There are no fashion points. We encourage you to borrow items or check out secondhand stores for any items you're missing, and the course will cover why these things are needed, but please trust us: It is important that you bring the things on this list to be successful in class.
Your Train NEK course consists of different learning environments:
Lectures where you'll be sitting in a chair in our outdoor classroom.
Practical Sessions and Scenarios where you'll be kneeling and rolling around on wet, muddy, rocky ground in all but extreme weather conditions, pretending to be hurt and practicing your rescue skills.
Mock Rescue (WFRs only): At some point toward the end of the class you might be traveling / hiking as a group to perform a mock patient rescue.
It's Vermont! Expect a mix of bright sun, strong winds, rain, hail and/or snow. The more prepared you are to stay warm and comfortable, the more you'll get out of the course.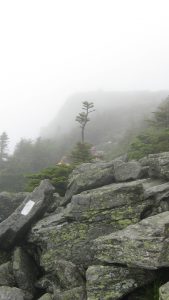 WHAT TO PACK FOR YOU
Participants must either bring their own patient or be willing to work with one other student or pod at their own risk. Please see our COVID precautions for more info.
Food and Water enough for long days.
Footwear: Any footwear is fine for lectures but you'll need sturdy shoes or boots for practical sessions. No bare feet!
Clothing layers for yourself: Wear ample warm and comfortable layers you don't mind getting stretched or dirty.
PPE: Everyone needs a face mask for using shared facilities. If you are being paired with a student from outside your pod please also be prepared to wear a face mask, gloves and eye protection for all close interactions. We supply gloves but not face masks or eye protection.
Wristwatch (ideally): Easy and practical way to have instant access to count seconds while taking vital signs – without worrying about where you put your phone (although your phone will work too of course).
Paper and Pencil or Pen (pencils work in the rain)
WHAT TO PACK FOR YOUR PATIENT
Please bring the below items to class in any weather to practice stabilizng patient injuries and to supplement what you bring for yourself. For ex. if you don't want to get your sleeping bag wet because you'll be camping, bring an additional one. Again, yard sales and second hand stores are great for these. NOTE: Your patient won't actually be putting these items ON so it doesn't matter what size they are.
Warm Socks, Hat, and Mittens or Gloves
Base Layers: Top and Bottom (Non-Cotton Long Underwear). Here is a good article on base layers.
Mid Layers: Sweater or Jacket and Pants (Fleece, Wool, Acrylic, etc.)
Waterproof Outer Layer, Top and Bottom
Sleeping Pad
Non-Cotton Blanket or Sleeping Bag
(1) Tarp, Tent, Rain Fly, Plastic Sheet (about 4′ x 6′ or so) or (2) 55 Gallon Trash Bags
10-12 Ties for securing splints, 4′-5′ or so in length (scarves, cravats, shoelaces, p-cord, webbing, etc. – but NOT zip ties)
Backpack, Garbage Bag, Duffel Bag, or the like to fit all of the above and carry with you each day
Anything else you want to practice treating patients with (pfd, paddle, trekking poles, SAM splints, etc)
Trust us, we don't care what your socks / fingernails / feet look like! But some people appreciate a heads up that we will be checking each other's extremities on a daily basis as part of performing patient exams.
OPTIONAL BUT USEFUL ADDITIONAL ITEMS
First aid kit, sunglasses, sunscreen, bug repellent, and ball cap.
Wicking Base Layers: Capilene, Polypro, Wool, Bamboo, Silk

Insulating Mid-Layers: Fleece, Synthetic, Wool, Down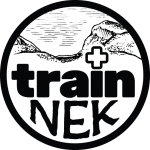 © Train NEK | Wilderness Medicine 2020