Course Packing List
Your course, in truth, begins BEFORE you arrive! It begins with you packing according to the below list, which are the things outdoor professionals use to treat patients in the backcountry. There are no fashion points, we encourage you to borrow from friends or check out secondhand stores for any items you're missing, and the course will cover why these things are needed, but please trust us: It is vitally important that you bring everything on this list so you can be successful in class.
Your Train NEK course consists of different learning environments, all outdoors:
Lectures where you'll be sitting in a chair in our outdoor classroom.
Practical Sessions and Scenarios where you'll be kneeling and rolling around on wet, muddy, rocky ground in all but extreme weather conditions, pretending to be hurt and practicing your rescue skills.
Mock Rescue (WFRs only): At some point toward the end of the class you will be traveling / hiking as a group to perform a mock patient rescue. While this generally occurs during the day, some groups have the option to do this after dusk.
It's Vermont! Expect a mix of bright sun, strong winds, rain, hail and/or snow. The more prepared you are to stay warm and comfortable, the more you'll get out of the course.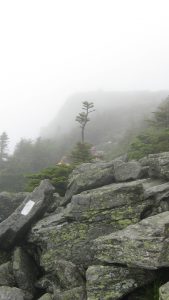 WHAT TO PACK AND HAVE WITH YOU EACH DAY
Participants must either bring their own patient – a non-socially-distanced family member, co-worker, friend or loved one – or be willing to work with one other student at their own risk. Please see our COVID precautions for more info.
Food and Water enough for long days. (Students in Peacham courses: Peacham Cafe is generally open 8-2, Wednesday-Sunday. WFAs only have 30 minutes to eat, but WFRs get an hour, so might have time to order lunch.)
Footwear: Any footwear is fine for lectures but you'll need sturdy, close-toed shoes or boots for practical sessions.
Warm clothing layers for yourself: Wear ample warm and comfortable layers you don't mind getting stretched or dirty.
Face Mask for you and your patient. (If you are being paired with a student from outside your pod please be prepared to wear gloves and eye protection, in addition to a well-fitting face mask, for all close interactions.) We supply gloves but not face masks or eye protection.
Wristwatch with second hand or digital seconds (cheap ones available at pharmacies; easier and more practical than holding your phone to take vitals)
Paper and Pencil or Pen (pencils work in the rain)
Additionally, please bring the below items to class in any weather, to be used by you each day to practice treating patients. In other words, the below items are in addition to the clothing and other items you need for yourself. If you don't want to get your sleeping bag wet because you'll be camping, bring an additional sleeping bag or blanket. If there is particular gear you want to practice with, for example a SAM splint, then by all means bring it! You can share items with your partner, but due to COVID we aren't otherwise swapping gear.
Warm Socks and Hat
Mittens or Gloves
Wicking, Non-Cotton Long Underwear Top and Bottom
Insulating, Non-Cotton Top and Bottom
Windproof/Waterproof Layer, Top and Bottom
Sleeping Pad
Sleeping Bag or Non-Cotton Blanket
Waterproof Tarp, Rain Fly or Plastic Sheet (minimum 4′ x 6′)
6-10 Ties, 30″ or so in length (parachute cord, shoelaces, webbing, etc. – but NOT zip ties)
Day Pack to fit all of the above and have with you each day
Anything else you want to practice treating patients with (pfd, paddle, trekking poles, SAM splints, etc)
Trust us, we don't care what your socks / fingernails / feet look like! But some people appreciate a heads up that we will be checking each other's extremities on a daily basis as part of performing patient exams.
Wicking Base Layers

Insulating Mid-Layers
OPTIONAL BUT USEFUL ADDITIONAL ITEMS
Travel mug, first aid kit, sunglasses, sunscreen, camera, bug repellent, ball cap or visor, headlamp with extra batteries, duct tape, and again, any gear you tend to have with you outdoors so you can practice like you play.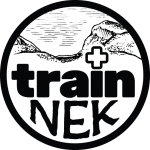 © Train NEK | Wilderness Medicine 2020