Course Packing List
Your Train NEK course consists of two different learning environments:
Lectures where you'll be sitting in a chair in our outdoor classroom.
Practical Sessions and Scenarios where you'll be kneeling and rolling around on wet, muddy, rocky ground in all but extreme weather conditions, pretending to be hurt and practicing your rescue skills.
It's Vermont! Expect a mix of bright sun, strong winds, rain, hail and/or snow.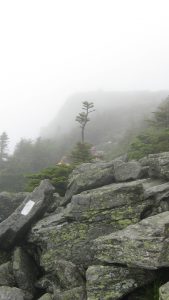 WHAT TO PACK AND HAVE WITH YOU EACH DAY
Participants must either bring their own patient – a non-socially-distanced family member, co-worker, friend or loved one – or be willing to partner with one other student at their own risk. Please see our COVID precautions for more info.
Bring a bag lunch, snacks and water. (Students in Peacham courses: Peacham Cafe is open 8-2, Wednesday-Sunday.)
Wear comfortable, non-cotton layers you don't mind getting stretched or dirty (a base "wicking" layer, an insulating mid-layer, a warm outer layer and waterproof top and bottom).
Any footwear is fine for lectures but you'll need sturdy, close-toed shoes or boots for practical sessions.
Additionally, please bring the below items to class even in warm weather! You will be using them to treat your patient and to supplement the clothing and gear you are using for yourself. Due to COVID we can't share gear.
Face Mask for you and your patient (if you've requested Train NEK pair you up with another student, you'll need to double up facemasks and will also need eye protection; we will provide non-latex gloves).
Wristwatch (easier and more practical than holding your phone)
Paper and Pen or Pencil (pencils work in the rain)
Warm Socks and Hat
Mittens or Gloves
Wicking, Non-Cotton Long Underwear Top and Bottom
Insulating, Non-Cotton Top and Bottom
Windproof/Waterproof Layer, Top and Bottom
Sleeping Pad
Sleeping Bag or Non-Cotton blanket
Tarp or Plastic Sheet (minimum 4′ x 6′)
6-10 Ties, 30″ or so in length (parachute cord, shoelaces, webbing, etc.)
Headlamp with Extra Batteries (WFRs only)
Day Pack to fit all of the above and carry around for each scenario
Heads up: you and your partner will be practicing patient physical exams including checking each others' extremities.
Wicking Base Layers

Insulating Mid-Layers

Waterproof Outer Layers
OPTIONAL BUT USEFUL ADDITIONAL ITEMS
Covered travel mug, lawn chair for outdoor classroom, personal first aid kit, sunglasses, sunscreen, camera, bug repellent, ball cap or visor, and any gear you tend to have with you outdoors so you can practice using it in scenarios for splinting, etc.
Note: A custom has begun of students using colorful and/or bizarre pajama bottoms to create soft collars, splints, etc. for their patient. Such behavior is entirely encouraged.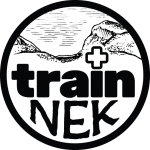 © Train NEK | Wilderness Medicine 2020