Peacham Fall Fondo: SOLO First Aid for Bikers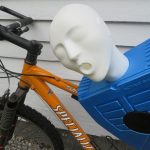 What: SOLO Basic CPR
When: Friday, September 20, 2019, 5-8 pm
Where: Peacham Library
Need CPR certification? There's a CPR course on Friday 9/20 from 5:00 pm – 8:00 pm, also to benefit Love Your Brain. Register in person on site to get certified, audit by donation, or to reserve your space and pay by credit card, online through Eventbrite (additional fee applies.)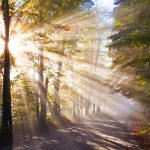 What: Mini First Aid Workshops for Cyclists
When: Saturday, September 21, 2019
Where: Peacham Academy Green
Come see us at the Fondo on Saturday 9/21, offering mini first aid workshops around Town Hall Green while the bikers are out. Quick, hands-on training in skills such as "Supporting Upper Body Injuries", "Packing Light and Smart" and "Treating Soft Tissue Injuries". Workshops will be drop-in format, and are donation-based, no registration necessary!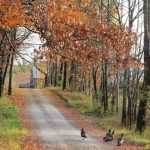 What: SOLO First Aid for Bikers and Cyclists
When: Sunday, September 22, 2019, 8-4:30p
Where: Peacham Gymnasium above the Town Hall, Peacham, VT
How Much: $80.00, all proceeds benefit Love Your Brain Foundation
Payment/Registration: You can pay in person at the event by cash or check, or to save your space and pay by credit card, online through Eventbrite (additional fee applies).
Course Description If you spend a lot of time on your bike, you owe it to yourself and your loved ones to learn the basics of how to handle injuries and emergencies. Here is the perfect course for you! Class runs from 8:00 am until 4:30 pm in the glorious gravel-riding hub of Peacham, Vermont. While offering useful information for any adventurer, including the Patient Assessment System and recognition and treatment of Soft Tissue Injuries, Musculoskeletal Injuries, and Environmental Injuries, SOLO's First Aid for Bikers is geared toward pedal pushers of all sorts. This course offers a mix of chalk talk and practical sessions to solidify learning, and satisfies First Aid requirements for Level 1, 2, and 3, NICA coaches, ride leaders, or team volunteers leading practices within 1 hour of definitive care (hospital).
What Does Cost Include? Cost includes instruction, training materials, and certification fee – and benefits a great cause! This event is offered in conjunction with the Peacham Fall Fondo (tickets sold separately) offered Saturday 9/21/19, a gravel-ride not to be missed, organized by professional cyclist Ian Boswell. All proceeds benefit the LoveYourBrain Foundation, a non-profit supporting brain injury prevention and healing.
What Do I Bring? Bring comfortable clothes you don't mind getting dirty, as we will be doing patient rescue scenarios which involve some moulage and rolling around on the ground. We'll take a 30-minute lunch break, but meals are not provided at this event, so please bring a bag lunch.