Wilderness First Responder Course Packing List
When you pack for a Train NEK Wilderness First Responder course, you are essentially packing for several different learning environments: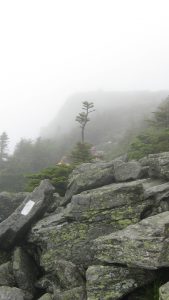 Lecture-Based Portions where you'll generally be sitting in a chair in front of a dry erase board.
Practical Sessions and Scenarios where you'll be kneeling and rolling around on wet, muddy, rocky ground or floors in all but extreme weather conditions, pretending to be hurt and practicing your rescue skills. Expect some amount of sitting and standing outdoors, possibly in bright sun, strong winds and/or rain.
Mock Rescue Session: At some point toward the end of the class you will be traveling / hiking as a group to perform a mock patient rescue. While this generally occurs during the day, some groups have the option to do this after dusk.
The more prepared you are to stay warm and comfortable, the more you will get out of the course!
How to Dress for Class
Wear comfortable, seasonally appropriate, non-cotton layers that you don't mind getting stretched or dirty (a base "wicking" layer, an insulating mid-layer, and a warmer outer layer). Have rain gear top and bottoms ready, regardless of the season. For classroom sessions, any footwear is fine, but you'll need sturdy, close-toed shoes or boots for outdoor sessions, as we'll be kneeling and lifting patients on varied terrain. There are no fashion points, and we really don't want you to run out and buy stuff you don't happen to have (although if you like the outdoors these are things you'll eventually need for your adventures), but if you are missing anything, we encourage you to borrow from friends or to check out secondhand stores such as Salvation Army or Goodwill, etc.
What to Bring With You Each Day
First and foremost, each student is required to bring with them one or more non-socially-distanced family members, co-workers, friends or loved ones to serve as their patient. Your "patient" can audit for free. (Of course they are welcome to pay to get certified if they so choose before the end of the course, as long as they are age 14 or older and have successfully completed all the work. Registration will remain open through the last day of the course for this reason.)
Please bring the below items even in warm weather, as you will be using them to treat patients as well as using them for yourself. These items are meant to supplement the clothing you will be wearing! It's more important than ever to bring these items, as we will not be sharing gear.
Face Mask and Eye Protection for yourself and your patient
Wristwatch for checking vital signs (your hands will be busy and unavailable to hold your phone)
Paper and Pen or Pencil for taking notes (pencils work in the rain)
Warm Socks and Hat
Mittens or Gloves
Long Underwear Top and Bottom
Waterproof Layer top and bottom
Bag Lunch, Snacks, and 2 Liters of Water (dromedary packs, Nalgene®- or Klean Kanteen®- type water bottles work well)
Sleeping Pad
Sleeping Bag or non-cotton blanket
Tarp or plastic sheet (minimum 6′ x 6′)
6-10 (30″ or so long) Ties (cravats, p-cord, shoelaces, webbing, etc.)
Headlamp with Extra Batteries (WFRs)
Day Pack large enough to fit all of the above (you'll be carrying your pack with you everywhere, and using it during scenarios).
Crazy Creek or other camp chair or lawn chair
Waterproof Outer Layers

Wicking Base Layers

Insulating Mid-Layers
Trust us, we don't care what your socks / fingernails / hairy legs look like! But some people appreciate a heads up that we will be checking each others' extremities (hands, feet, arms, legs) on a daily basis as part of performing patient exams.
Optional But Useful (particularly for the Mock Rescue) Additional Items
Personal or work first aid kit, sunglasses, sunscreen, camera, bug repellent, ball cap or visor, covered travel mug, plastic whistle, waterproof matches, multipurpose tool, trekking poles, poly cord, lightweight tarp or rain fly, and any gear you tend to have with you outdoors, such as a Crazy Creek chair®, so you can practice using it in scenarios for splinting, etc. If you're spending nights away from home, you might want slippers and/or shower shoes.
Note: There are no fashion points in our courses; we only care that you and your patients stay warm and dry. If there are items on the list that you don't currently own and can't access from loved ones, we encourage you to check out secondhand stores such as Salvation Army or Goodwill.
Another Note: Over the years a strange custom has begun of students sometimes sporting colorful and often bizarre pajama bottoms at some point during their course, and/or using said pajama bottoms as a soft collar for their patient. Such behavior is entirely encouraged.